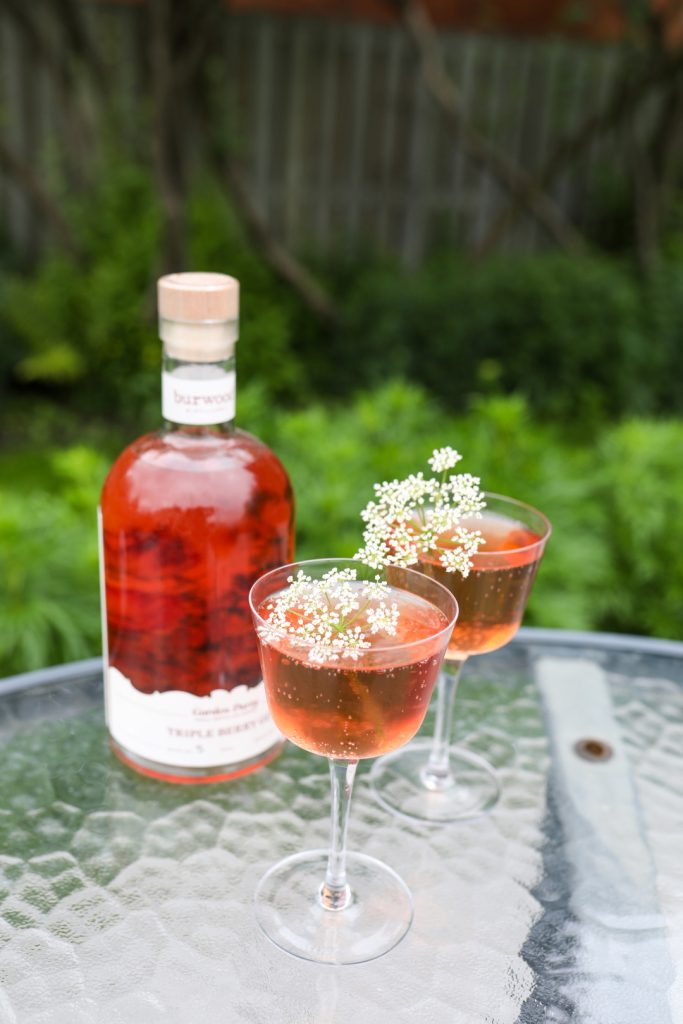 Let's dig into the Garden Party Series – with a feature on our Triple Berry Gin! Here is a little twist on a Cosmo, which we will refer to as our Berry-politan 
⠀⠀⠀⠀⠀⠀⠀⠀⠀
Below you will find a tasty, refreshing and easy cocktail recipe to follow!
⠀⠀⠀⠀⠀⠀⠀⠀⠀
You'll need:
1 1/2 ounces Triple Berry Gin
3/4 ounce Cointreau
3/4 ounce lime juice, freshly squeezed
1/2 ounce cranberry juice cocktail
Splash of soda or tonic! (Or bubbles)
Garnish: edible flowers or a lime!
⠀⠀⠀⠀⠀⠀⠀⠀⠀
You can add spirits and juices into a shaker with some ice, and shake for about 20-25 seconds!
⠀⠀⠀⠀⠀⠀⠀⠀⠀
Strain into your coupe or Norah glass, and then garnish! Enjoy!