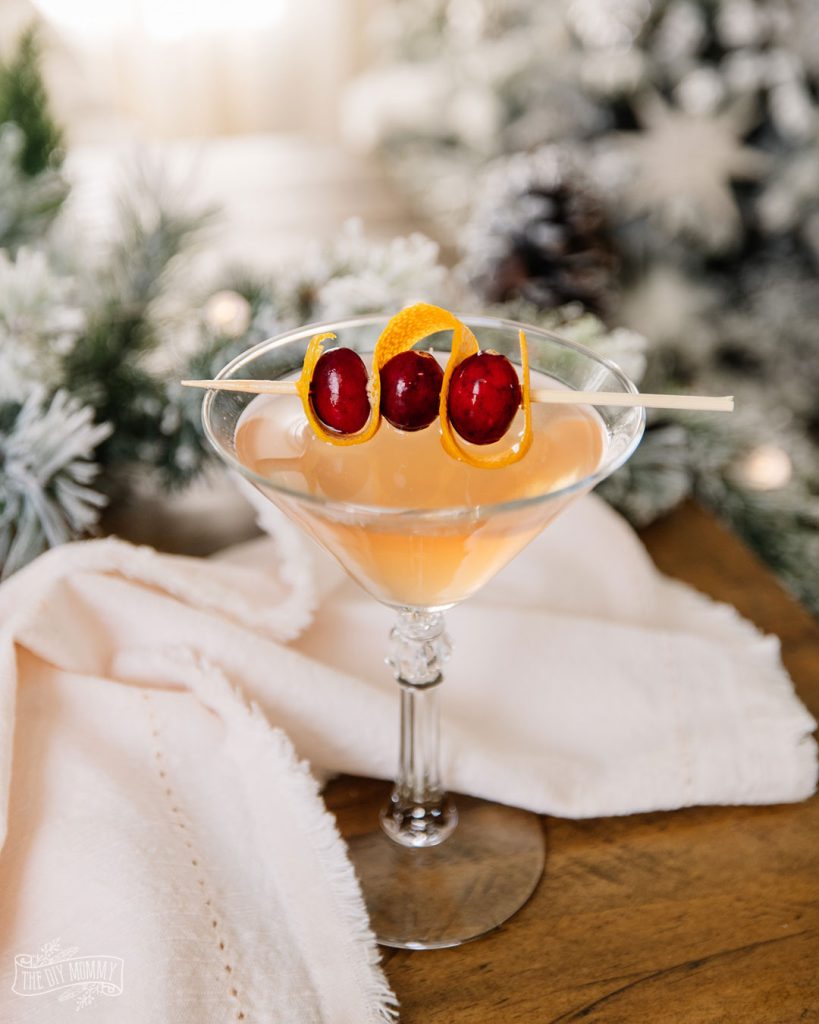 Let's get festive with our pal the DIY Mommy!
The holidays are RIGHT around the corner, so why not raise your glass and cheers to the season!
Mandarin & Cranberry Cosmopolitan Ingredients:
2 ounces Burwood Distillery Cranberry Mandarin Orange Gin
½ ounce Cointreau
1 ounce cranberry juice cocktail
½ ounce fresh lime juice
one 2″ orange peel
3 fresh cranberries
ice
How to make your Cosmo:
Fill a cocktail shaker with some ice, and then add all of the ingredients except for the orange peel and cranberries.
Cover the shaker and shake the cocktail until it's cold – about 20 seconds.
Strain the cocktail into a chilled martini glass.
On a bamboo skewer, place the orange peel and cranberries to create a waving pattern.