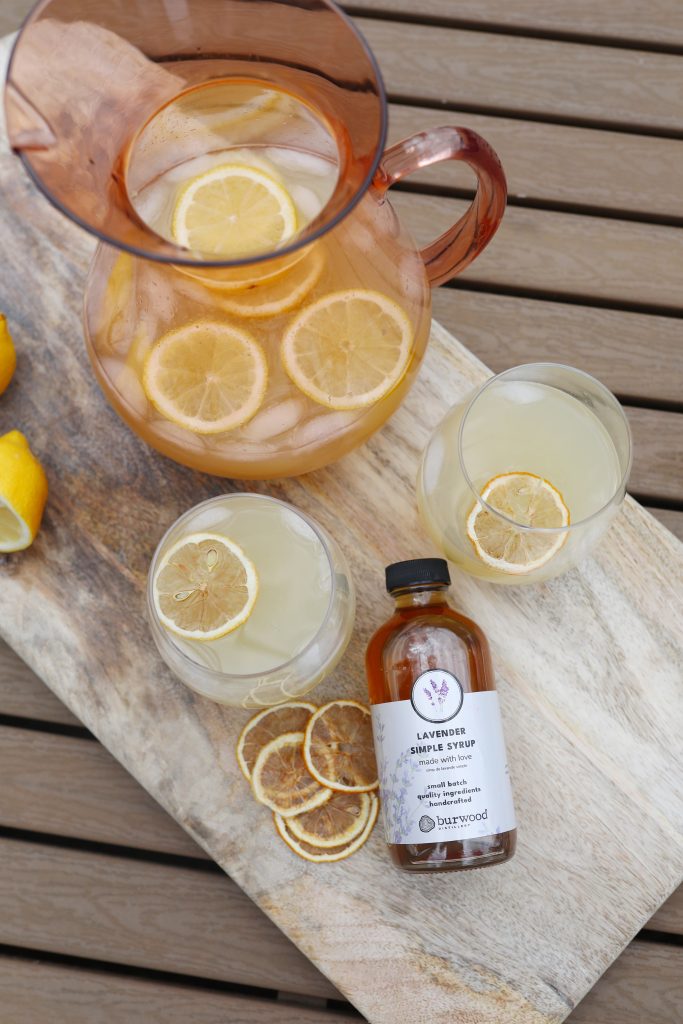 Lavender Lemonade
This can be made alcohol free, or as an adult beverage – you choose!

How to Make It:

Combine your ingredients into your pitcher
– Fresh Squeezed Lemon Juice into a measuring cup (~9 medium lemons)
– Burwood Lavender Simple Syrup (add and taste as desired!)
– Ice
– 7 Cup Cold water
Add your fresh lemon juice into a pitcher, followed by the cold water. Then slowly add in your simple syrup (to taste, but we did about 2 oz based on a standard pitcher size)
Then we added in some cut up fresh lemons and ice.
If you want, you can add your choice of Burwood spirit (Gin, Vodka, Honey eau de vie, or Medica) to the lemonade to make it a refreshing adult beverage. Enjoy!
⠀⠀⠀⠀⠀⠀⠀