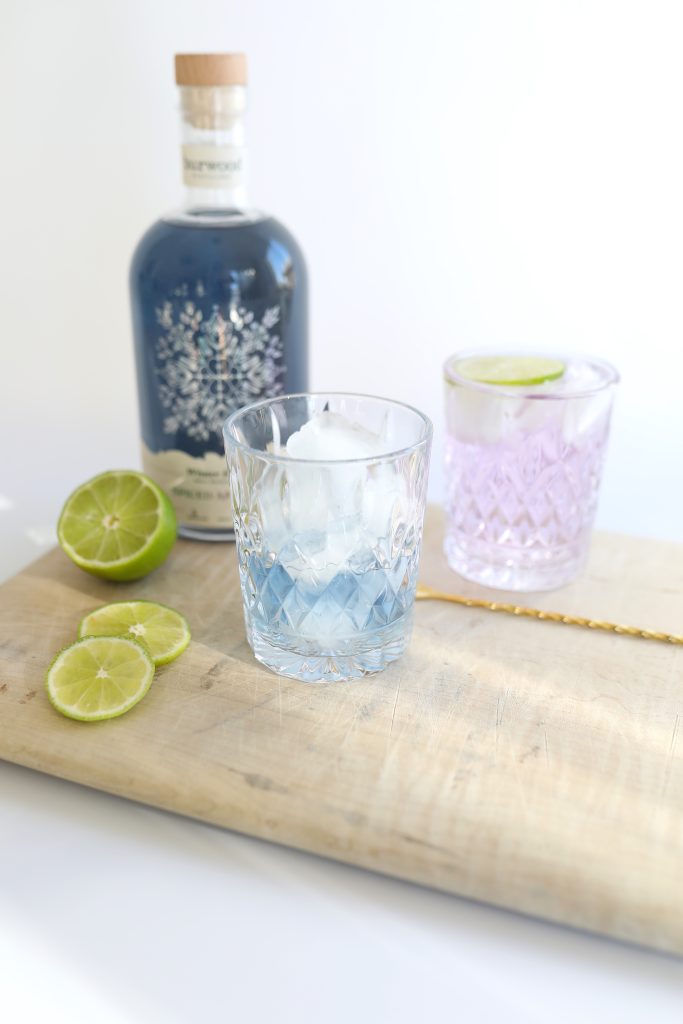 Ingredients:
– 2oz Burwood Spiced Apple Gin
– 1 Bottle of Fever Tree Tonic
– Fresh Lime

Pour your Spiced Apple Gin into your rocks glass, over ice. Then, grab your bottle of fever tree tonic, and slow add on top, watching the colour change from blue to purple! If you want a little bit more of an effect, you can also add in your fresh lime (squeeze to get the juice) and that will also instigate a colour change!
Then sip & enjoy!