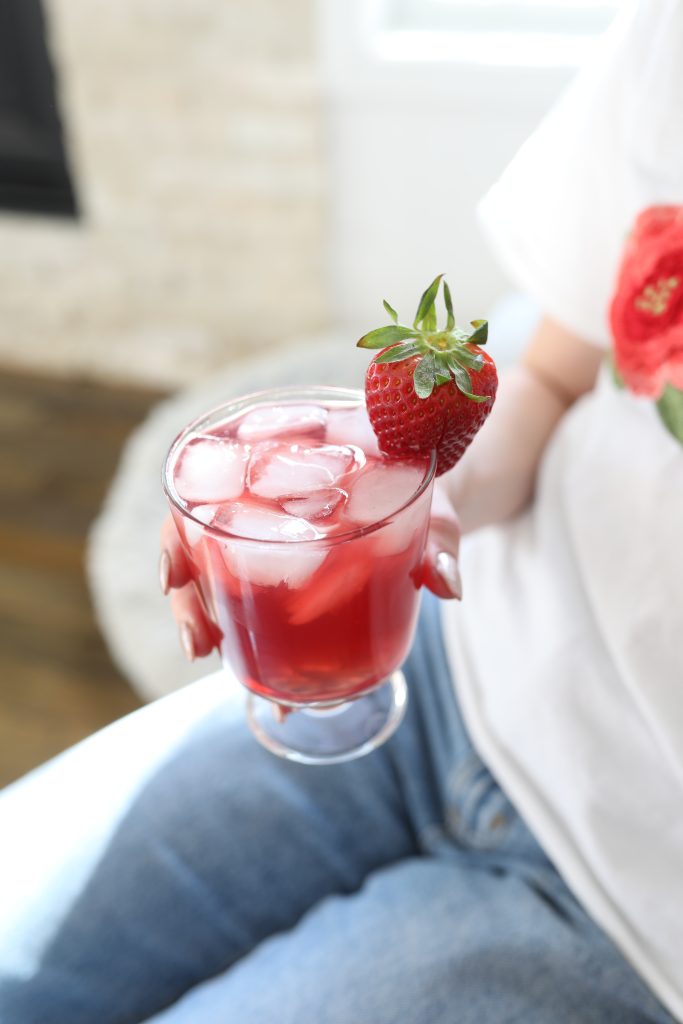 Ingredients:
– 2oz Burwood Winter Berry Gin
– 1 Bottle of Fever Tree Tonic
– .5 oz Pomegranate Juice
– Fresh Blackberries
– Fresh Strawberries
– .5 oz Simple Syrup
Pour your Winter Berry Gin into your shakers, over ice. Then add in your simple syrup and pomegranate juice! Stir around, and then add in your tonic, and mix again. Garnish with fresh blackberries and strawberries for an extra burst of flavour!
Then sip & enjoy!